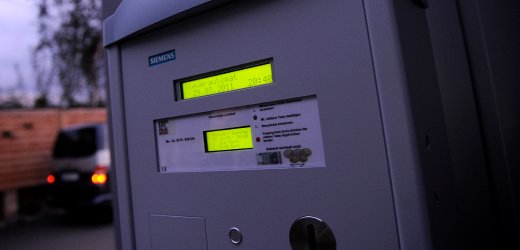 Selling sex is an odd profession, full of fiercely independent mavericks who are happy with a very flexible life outside the mainstream, while equally happy to moan about marginalisation. And there's a fair bit of moaning going on in Bonn at the moment, after the local government installed "pay and display" tax machines for people who sell sex on the streets.
The move has put the spotlight on something I've always been mildly irritated by: the voices that lobby for decriminalisation of sex work, while objecting to legalisation. For those that don't spend their days splitting hairs over such issues, here's the difference, as I understand it. Decriminalisation allows me to sell sex without fear of arrest or penalty, while still whining about being marginalised and having special needs. Legalisation means I can sell sex in the same way that I can sell software or plumbing services, which means doing a whole lot of paperwork, paying a whole lot of taxes, and being subject to whatever boring occupational health and safety regulations are appropriate to my trade. In other words, there's nothing special about me at all.
Prostitution has been legal in Germany for nearly a decade. Rules, regulations and taxes are the downside of that. On the upside, some people can get sex on social security, to support their mental health. But even in Germany, there's a gray market. People working in brothels are better at doing their paperwork than people who freelance on the streets, it seems. In a pre-emptive attempt to collect tax from cash-in-hand street workers, the Bonn government is collecting a flat €6 a night from each of them. Stick your debit card in the machine, get your ticket for the night and you're off.
According to Der Speigel, the city government is hoping to earn €200,000 a year from this venture. That's an average of around 90 permits a night — one paid-up street worker per 1,160 men aged 15-64 (I'm blithely assuming that most of the buyers are male, regardless of the gender of the seller). Predictably, a sex worker rights group is complaining that the flat-rate tax is unfair. Others pay income tax on a sliding scale depending on what they have earned — why should hookers have to pay up in advance, even if they don't get any clients in a given night?
Well yes. At recessionarry prices of maybe €30 a trick, a €6 tax is a lot if you average one trick or fewer per working night. But with Germany's base tax rate at 14%, if you average at least a trick and a half per worknight, you're ahead of the game compared with sellers of software or plumbing.
Of course no-one likes to pay taxes. It's just the price of not being marginalised.
Thanks to Jonathan Beard.