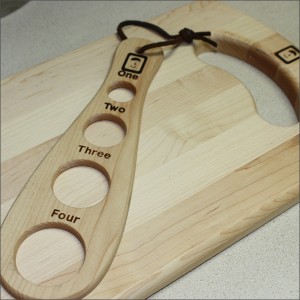 Thirty years ago next month, the first reports of the illness that came to be known as AIDS were published. Five cases, all among young gay guys in Los Angeles. Since then, we've racked up over 60 million HIV prevention failures worldwide. But new draft guidelines on safe sex advice proposed for the UK suggest we've learned almost nothing from three decades of failure.
The guidelines, proposed by the British Association for Sexual Health and HIV are depressing, at very best. They seem to assume that it is the duty of health professionals to protect people from their own bad behaviour, in part by informing them of every possible risk, however marginal. They seem also to assume that the sort of people who take significant risks on a regular basis care about their long term health prospects. We don't. And that comes from someone who today happens to be wearing a T-shirt embazoned with a slogan picked by algorithm on the basis of answers to 10 behavioural questions. Mine reads: "Runs with scissors", but it might equally have read "Cycles without a helmet", "Shags without a condom" or "Rolls her own cigarettes".
The guidelines available here in pdf form, are open for public comment for another week or so. I would strongly urge people (especially people who've ever used a sexual health clinic) to look through them and put in their tuppence worth. The full text of my own comments is available in a doc file here.
In summary, I'm upset that we are still telling people to use condoms every time they have anal, vaginal or oral sex, even though we know perfectly well that that's no more feasible than never having sex at all, for the same reason: for most of us, consistent condom use in every act of sex involving every orifice with every partner type at every age and level of sobriety is not feasible because it is not desirable.
I'm upset that we don't give more practical and nuanced advice that people are more likely to act on. Example from my response:
"If you don't have a condom handy, or don't want to use one, then oral is your safest bet". More useful still to a random gay man would be: "Do you have HIV? Yes? Then try always to use a condom if you're top in anal sex. It would be great if you could use one if you're bottoming too, but it's less important, especially if you're good about taking your meds. Don't worry too much about oral, though it's best if you don't come in some other guy's mouth. Definitely don't come in his mouth if he's just been to the dentist, or looks like he needs to go!"
I'm upset that we're using evidence selectively. The guidelines imply there's evidence that condoms work, and no evidence that abstinence works. In fact, condoms work and abstinence works even better, when they are used consistently and correctly. The more important evidence is around whether the promotion of condoms or abstinence lead to their consistent and correct use. Frankly, there's very little recent evidence from the UK that condom promotion works very well; what worked in an age when HIV meant AIDS and an ugly death does not necessarily work in this post-AIDS age.
And I'm upset that, not content with giving clients information they won't act on, we're suggesting things that service providers won't act on either. Sizing your clients up for condoms using a pasta measurer? Really?
I hate to wish HIV a happy 30th birthday, but I think at this rate it can expect to stay alive and well for several decades to come.