It wasn't until Eve ate the apple proffered by the snake in the Garden of Eden that she became ashamed of her nakedness. But a couple of recent decisions by Apple have made me wonder whether their censors are the real snakes.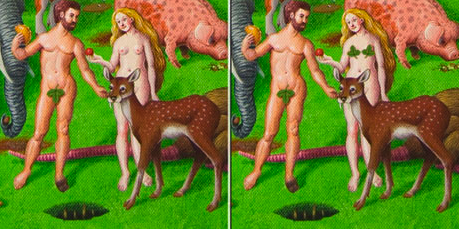 The screen shot above shows a small corner of Filth Fair, a new, quite clever word game app commissioned by the somewhat staid scientists at The Wellcome Trust to go with their new Dirt season. On the left, the app before the Apple censors rejected it. On the right, the revised version. Even then, it has a 17 age rating; though the censors don't have to give reasons for their decisions it appears that they remain upset about the use, hidden within the painting/puzzle of the words sex and pornography.
I remind you that these censors sit in a country which allows pregnant girls to marry at 14 in some states. To see a fig leaf on your phone, though, you have to be 17.
The Apple censors didn't apparently, think there should be any age restrictions on homophobia. A recent app from Exodus International that seeks to cure people from the affliction of being gay was released with no age restrictions. Needless to say, there was quite a bit of protest. I'm glad to say that sense beat the censors, and the anti-gay app has been removed.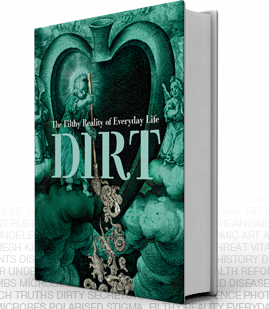 If you're in London, I'd urge you to visit the Dirt exhibition. Perhaps because of my own dirty mind, I got roped in to writing a chapter for the book of Dirt, that goes with the exhibition. There's quite a lot of fun stuff in it, quite apart from the sex and drugs bits.