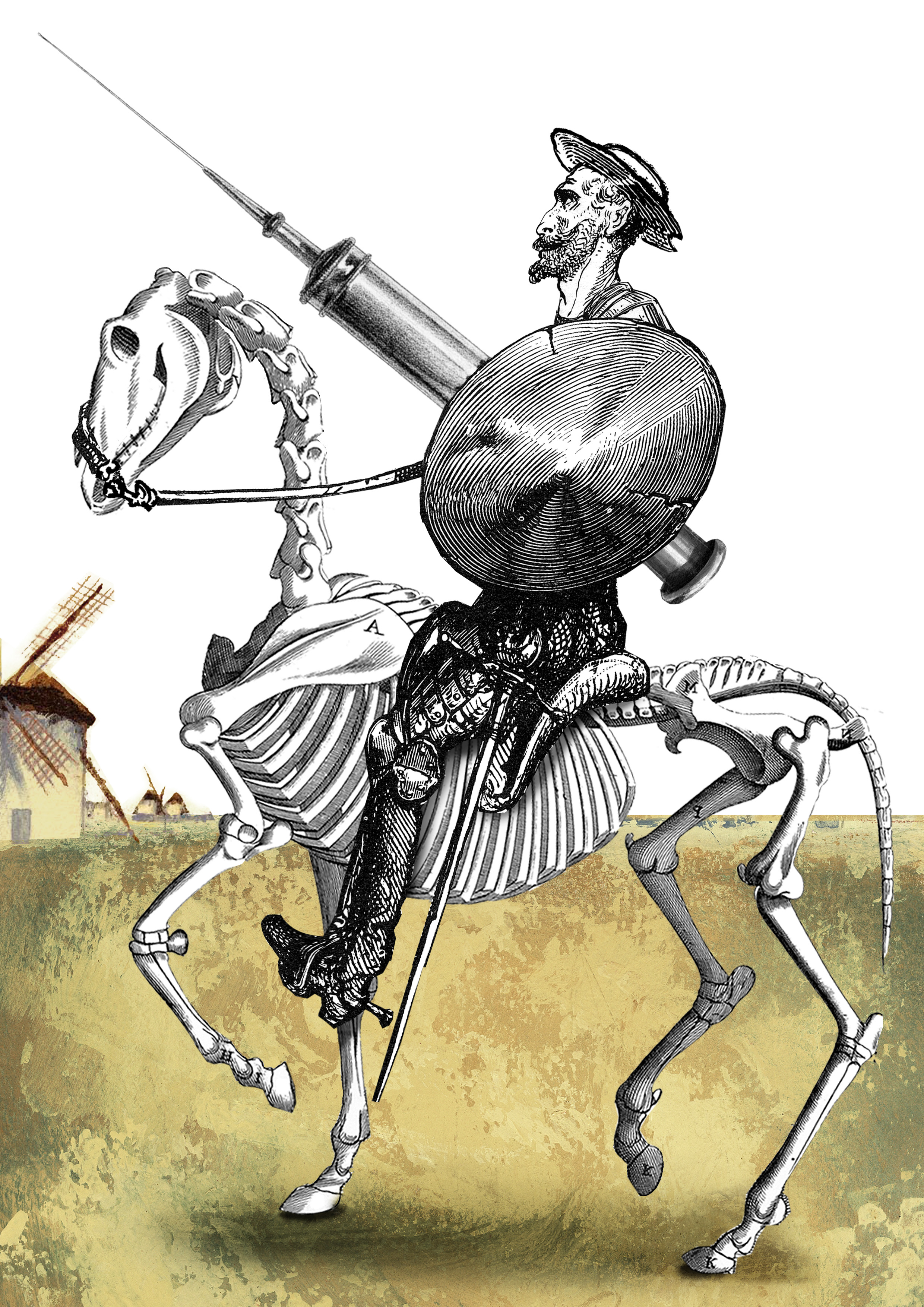 Illustration by Fernando Vicente
This week, the Great and the Good of the AIDS industry gather in Vienna for the biennial AIDS circus. With delicious irony, the conference, held right next to the barracks of the UN's Drug Warriors, will focus in part on getting more countries to do the one thing that really works in HIV prevention — providing clean needles to drug injectors.
That means that there will be a lot of talk about the evidence base. There's always a lot of talk at these conferences, and although I escaped Vienna just before the start of the conference (to see the inimitable Grace Jones play Lovebox), I'm as much of a windbag as anyone. While pontificating in the BMJ video (below) about the evidence base for harm reduction, I think there's a more important point to be made to the small coterie of scientists who wash around in the larger tide of 20,000 AIDS junkies, Poz Professionals, singing orphans, dancing hookers, jostling NGO workers, bewildered journalists and UN PR-wallahs that floods these conferences.
The point, made at greater length in an essay in the Lancet (pdf), is that we can't look at scientific evidence in isolation. [The collage at the top of this post comes from the essay. For works of both anatomical and philosophical beauty, do browse Fernando Vicente's illustrations]. Yes, there's lots of scientific evidence that harm reduction saves lives. But there's a huge body of political evidence, too. And that evidence suggests that politicians do what voters want, or, at very best/worst, what politicians think they can get away with. For many politicians in many countries for many years, that has meant not spending voters' money on helping people take drugs more safely.
As long as that is true, the scientific evidence will continue to be secondary. No matter how many well-spoken epidemiologists do their bit on YouTube.
Or, for that matter, how many nice people stand at the entrance to festivals such as Lovebox handing out orange wristbands that read "Nice People Take Drugs". As I wandered in with my happy band of blue-tongued smurfs, I reflected that if ever there was a case of preaching to the converted…
But I also take issue with the statement, which has a UNICEF lobbyist ring to it. "Most people at risk for HIV are young" does NOT translate into "Most young people are at risk for HIV". Nice people take drugs, certainly. But are we to believe that most people who take drugs are nice? Maybe yes, maybe no; since a majority of young people in the UK take drugs, it rather depends on your view of human nature.
Still, the folks at Release who run the campaign have come up with some fun ideas. I especially like the "Politicians Drug Confessions" playing cards.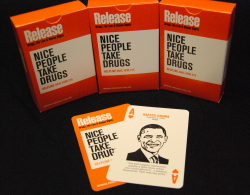 You can buy them here.