It looks as though the effort to throw more sex workers and clients in jail in Illinois will fail, at least in this legislative session.
What better way to celebrate than by coming to a party in Chicago on Saturday night. Wear your best gold thong, and be ready for 90's hip-hop up the wazoo.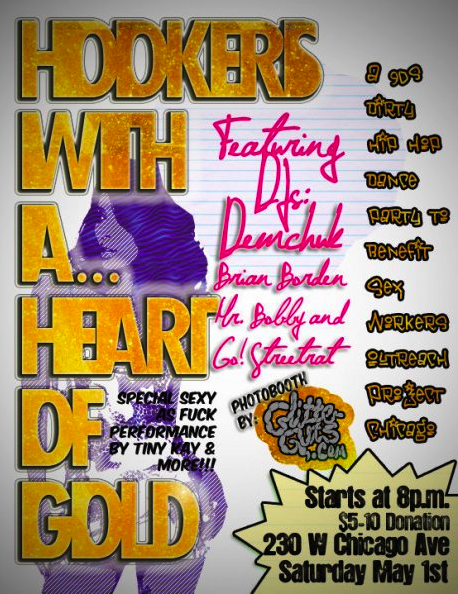 It's above the cafe at 230 W. Chicago Ave, starting at 8 pm on Saturday May 1st. More info here.