Who would have thought that showing your tits became a better strategy for pulling partners the older you get? Since I've never tried e-dating, it has never occured to me that it's a spectacular source of data for epi-nerds interested in sexual networking. My eyes have been opened by OKCupid, whose data nerds have publish a wonderful analysis of what works and what doesn't in on-line dating.
I found it slightly depressing that I'm out of the denominator (they only look at data from 18-32 year olds). But I was particularly delighted by this graph: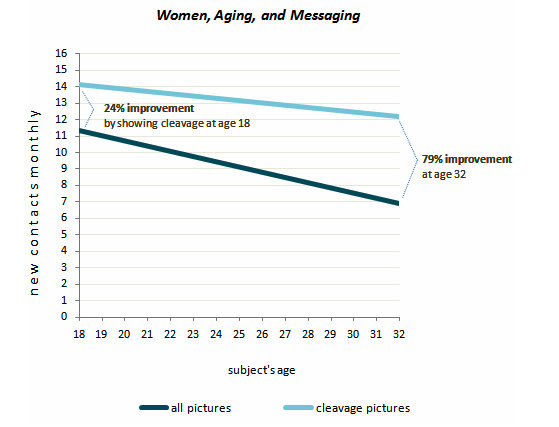 It looks at the effectiveness of showing clevage in your profile picture. The bad news is that all women's pulling power falls over time. But Apparently, showing clevage bounces up your chances of getting a date more the older you get. Men, depressingly, don't lose out on dates as they age. Unless they're trying to show off their six-pack. Abs shots are less successful the older you get.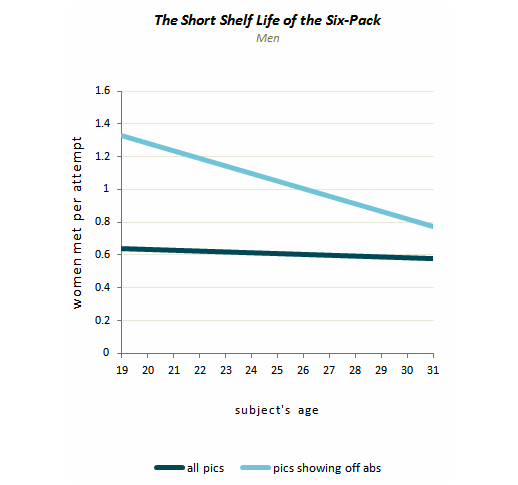 Now tell me data analysis is not sexy…
Thanks to Nico, who is definitely in the denominator, but has tragically stopped sharing his wisdom with us.