Though I've been wrestling the dreaded PowerPoint more than I'd like to recently, I haven't posted for a while on data presentation. So I'm stealing this absolute gem that Environmental Graffiti ran under the title "World's most expensive place to have sex" and Presentation Zen relayed under the title "When bar charts go bad".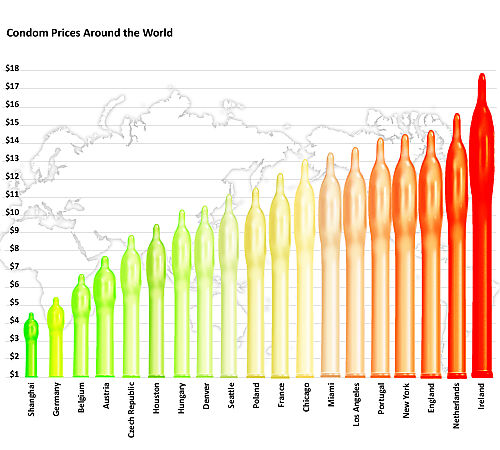 What I love best about this is discussion of Chart Junk that it prompted at Presentation Zen. Read. Go ahead, read. Then tell me if you think the discussion is po-faced or tongue in cheek? And how come nobody picked up on Environmental Graffiti's true wickedness, the Misleading Headline. As a resident of Ireland who has also spent time in Shanghai, I can tell you that having sex costs exactly the same in both places. Having safe sex, though; aah, that's a different matter….
Thanks to Peter at Apt for the tip.