29/06/08
Some Sunday silliness courtesy of Lazygal.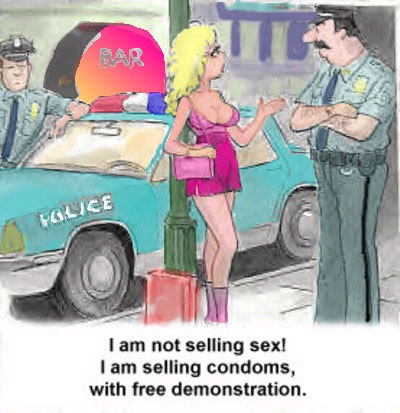 This post was published on 29/06/08 in Condomania, The sex trade.
Send this post to a friend
3 comments
You can follow the comments on this post via this RSS feed.
Tags: commercial sex, Condoms, Laughs, prostitution, sex trade.
Comment by Amanda, 01/07/08, 06:37:

Beautiful.

Dolores French said (in her book) that she charged for spending time in hotel rooms, the sex was free.

XX

Comment by Lee Rudolph, 01/07/08, 11:57:

The problem is that her demonstrations are (presumably) what I believe engineers call "destructive testing". Now, if it were a matter of "buy one (condom), get one (condom) free", she might be on firmer ground.