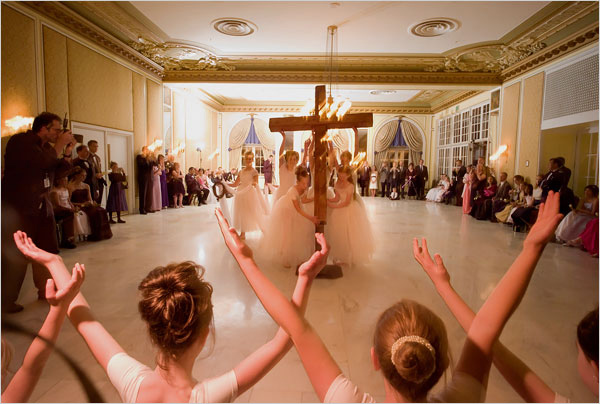 What teenage girl would want to be "covered" by her father in areas of purity? Plenty, it seems, if the ongoing success of the Purity Balls is anything to go by. At these balls, fathers pay over US$100 to crow over their daughters' virginity, pledging publicly to maintain it until they hand them over to another man in marriage.
According to the New York times:
The evening, which alternated between homemade Christian rituals and giddy dancing, was a joyous public affirmation of the girls' sexual abstinence until they wed.
Yet the graying men in the shadow of their glittering daughters were the true focus of the night. To ensure their daughters' purity, they were asked to set an example and to hew to evangelical ideals in a society they say tempts them as much as it does their daughters.
"It's also good for me," said Terry Lee, 54, who attended the ball for a second year, this time with his youngest daughter, Rachel, 16. "It inspires me to be spiritual and moral in turn. If I'm holding them to such high standards, you can be sure I won't be cheating on their mother."
Three out of four of the two million American teens who pledge abstinence each year wind up having sex before marriage. I wonder what the odds are that their fathers maintain their own moral standards?