Australia's abuzz with reports of price fixing for strippers. The owners of Sydney strip clubs Bomshells and Sex Bombs are paying strippers more than rival club Adult Fire; Adult Fire has told a Federal Court that the two higher-paying clubs have conspired to raise payments to workers to drive it out of business.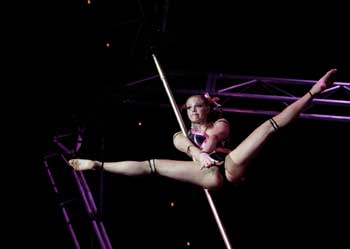 Hmm. Most price-fixing claims centre on wicked capitalists conspiring to make their clients pay more, not business owners clubbing together to agree to pay their hard-working staff better. But then pricing in the sex trade is something of an anachronism, according to the Financial Times. The pink paper today quotes Matthew Rhodes of law gossip blog RollOnFriday as attacking hourly billing thus: "Lawyers, hookers and plumbers are the only people who still charge by the hour."
Now I'm used to hearing sex workers denigrated and their work disrespected. But putting them in the same category as lawyers? That's really a smear too far.
Thanks to SWOP East for the price-fixing tip.