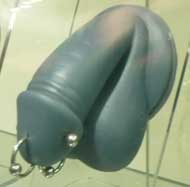 Since we learned last week that tattoo needles give good vaccine, I've been alert to body art. Wandering the streets of Madrid this weekend, I've been surprised at quite how many tattoo parlours there are. And with tattoos, of course, come the rings and studs of a good piercing.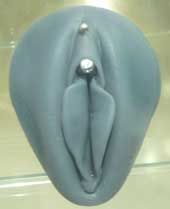 These pictures are from a shop-front in one of the city's busiest shopping streets, Calle Fuencarral. If we can deliver vaccines through tattoo needles, could we perhaps deliver other every-day meds through slow release body piercing?
It might take care of some of out anxieties about antiretroviral compliance.