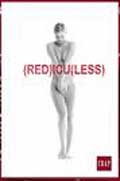 Cynical about Bono and his "shop-your-way-to-heaven" approach to AIDS? A report in The New York Times reminds us that for the people whose lives are being prolonged with money bought off the back off a red i-Pod, drugs count for more than sneering. Reporter Ron Dixon talks to the sneerers, too, including the folks at Buy Less Crap, who think that we could give money straight to the Global Fund, without passing it through Gap, Armani or Amex first. Others think consumerism and giving can go hand in hand, but fret that poverty in Africa is becoming a brand in its own right.
Re-cap of how (Red) works. Bono leans on companies to sign up; they pay (Red) a fee and part of the profits from any (Red) branded product. Companies look holy and responsible, consumers feel warm and fuzzy about buying stuff they were going to buy anyway, and ad agenices make money. In fact if you saw the Dell ad that ran during the Superbowl, you'll know that buying red stuff can also get you pats on the arse and passionate kisses from strangers.
The other thing that happens when you buy red stuff is that a fair bit of cash, US$ 59 million so far, goes to the Global Fund. So far so good. But here's where I get stroppy. The whole principle of the Global Fund was supposed to be that everyone would throw their money into a pot, and the resulting stew would get doled out to governments and others who had come up with good, solid plans for preventing HIV and caring for those infected. Donors can't pick and choose: "I'll give money to the fund but only if it buys medicine for babies, not if it buys clean needles for junkies".
Unless you're Bono, apparently. He's managed to cherry-pick the projects which press those warm, fuzzy buttons with consumers, and on top of that work only in the countries that already have pretty strong systems. So it's drugs to prevent pregnant women passing HIV on to their babies, treatment for sick people, and support for orphans in Swaziland, Rwanda and Ghana. These are all fine things to do, but they are things that everyone wants to do. You could argue (indeed, Red does argue) that their money frees up other Global Fund money for other things. But by deciding what is "saleable" and what isn't in HIV care (for it seems Red thinks no HIV prevention efforts are warm and fuzzy enough) the corporates are undermining the wider fight against the epidemic.