16/12/07
This from a Norwich art gallery: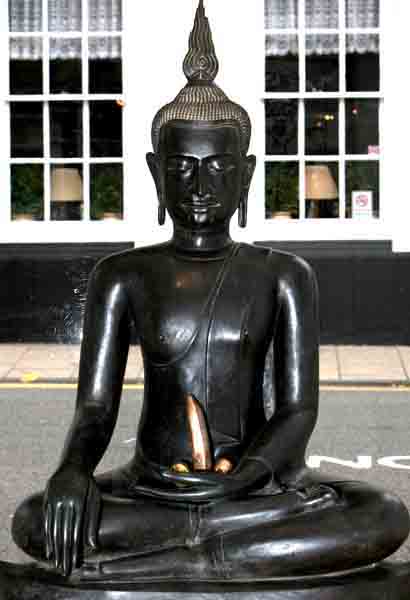 This post was published on 16/12/07 in Gallery.
Send this post to a friend
2 comments
You can follow the comments on this post via this RSS feed.
Tags: Religion.
Comment by mark, 16/12/07, 07:48:

none of the above. bored retail assistant.

Comment by Andie Summerkiss, 17/12/07, 07:51:

Offensive, I think. 😛

It will upset my mother greatly. A great stature otherwise.

Comments are closed at this time.