11/12/07
Thanks to Basia Zaba for contributing this very good reason to cross your legs.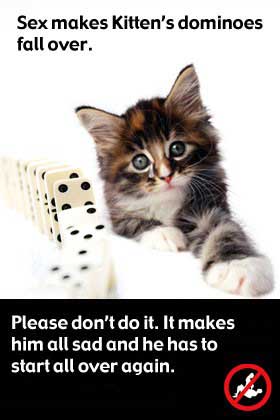 This post was published on 11/12/07 in Gallery.
Send this post to a friend
No comments
You can follow the comments on this post via this RSS feed.
Tags: Abstinence.
Comments are closed at this time.